Heroism Cognac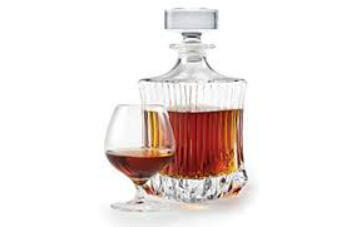 This bandy is distilled with an assortment of white grapes, honey, vanilla and a hint of caramel with smaller hits of spices within season. Left to age for two years in the same cedar barrels used to make Highland Scotch, this brandy is such a pleasant range of blended tastes that a single glass is often sipped to enjoy throughout the evening. Strong proof count makes for this potent brew to be stronger then a bull chocobo defending its den. The verity of seasonal spices blended in to it causes it to have a Summer, Autumn, Winter, and Spring blend. Three certified tasters from across the lower lands of Eorzea come to test the still set before its sent out. Nothing is shipped under a four star rating consensus.
---
The Coerthan Torment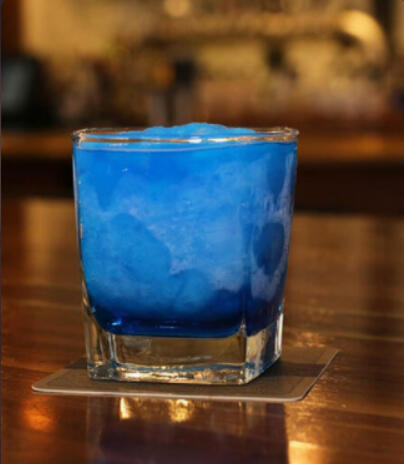 An Ishgardian brandy with darker blue berries bruised set to steep in the wine for a short duration. The new berry infused wine is then stilled with a strong Doman plumb wine. The brew results in a dark blue beverage with a strong alcohol proof as well as a warm taste that goes down smooth, often causing dreams while inebriated unable to be recalled the morning after.
---
Coerthan Highland Scotch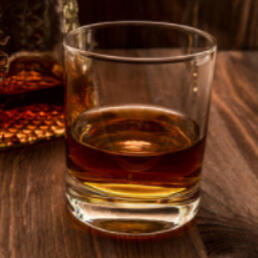 A home made family recipe of the Arjerm Ranch smells rich in flavor that causes the mouth to salivate before tasting. A smooth blend of salty, earthy and smooth goes down as all Scotch should. Best served neat, this beverage has has an after kick on it like the back end of a dragoons lance. To savor the taste longer it is often complimented with a serving of water to sip between enjoyments of the scotch.
Holy See Sarsaparilla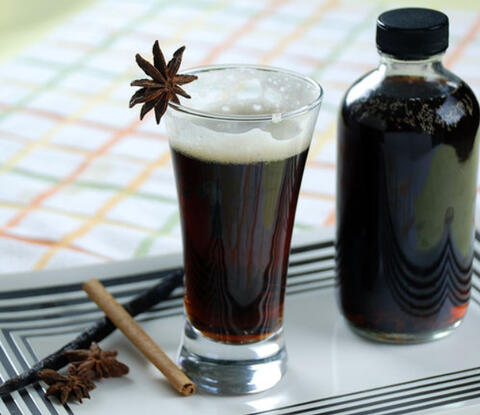 This syrupy carbonated drink is a sweet non-alcoholic imbibed treat for all ages is and also used to sooth upset stomachs as well. Made from a variety of roots and vine-based plants with the bark of various trees found in Coerthas, this is a drink with a sweet bite, a vanilla accented earthy taste and the afterburn of Fury mint to it.
---
Dark 'n Stormy in Ishgard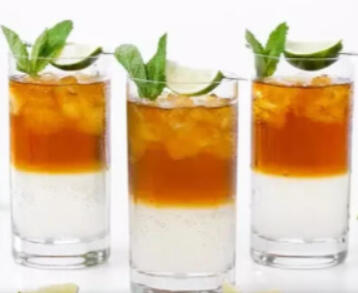 A Frostbite favored cocktail made with dark spiced rum and in-cellar-made ginger beer served over ice crystals and garnished with a slice of Heavens Lemon and Fury mint. The result is a smooth smoky taste with a zest and tingle that chases after it.
---
Frostbitten Rosewine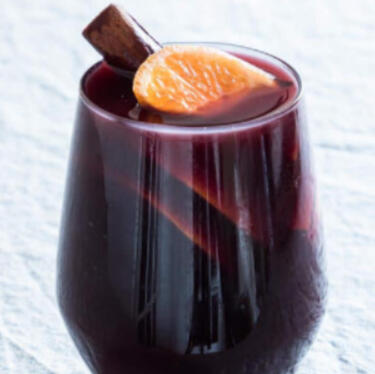 Frostbite Cellar's own stilled Haillenarte Skyfire Rosewine, simmered with star anise, blood oranges, with cinnamon bark left to settle. Served in a glass with a cinnamon stick and a few cloves makes this mulled wine pack with kick, heat and flavor (with a very high proof) that can keep most warm in any Coerthan blizzard.
---
Succulent Specialist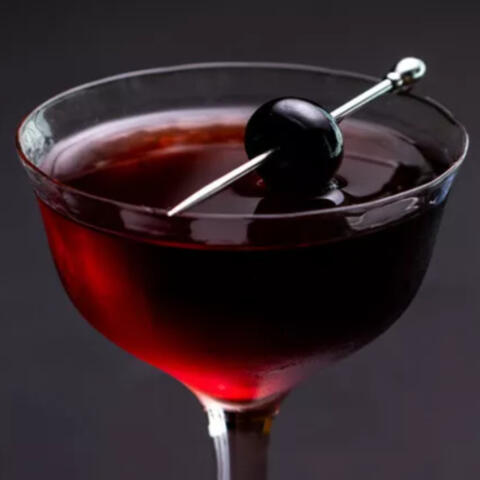 This Dzemael red vermouth is mixed with dry gin and a honey lemon syrup to thicken and give it a contrasting sweetness. The glass is rimmed with blackberry compote or topped with a black cherry. It gives the complex and masterful taste to enjoy even by the most unrefined palates.